Free or Low-Cost Dental Care
If you or your family members receive Medi-Cal benefits, you are also eligible for Medi-Cal Dental services.
Don't have Medi-Cal but still need a low-cost dental provider? Most of Yolo County's community health care centers offer sliding scale services and also accept Medi-Cal Dental. Please visit the links below to find out what types of dental services are offered by our community health centers.
Check out our resource map below to find Community Health Centers or dental providers serving Medi-Cal members in Yolo County.
Medi-Cal Dental Program Providers and Community Clinics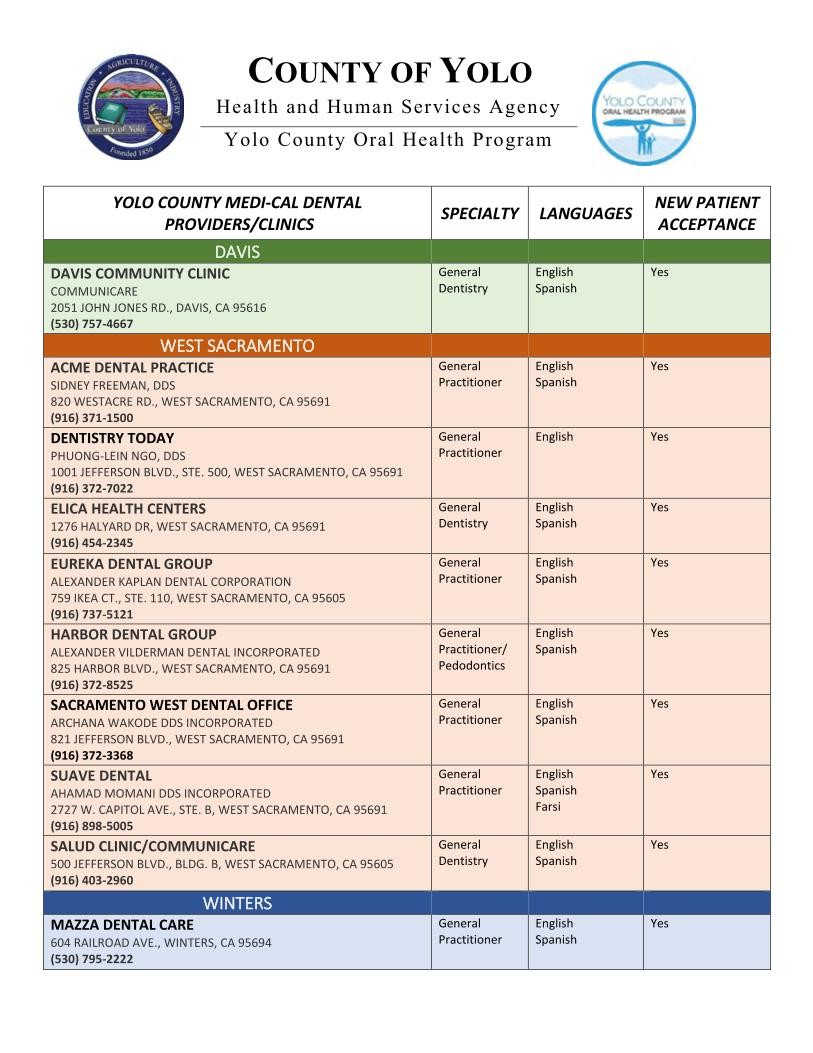 To find a dentist in the surrounding area, outside of Yolo County, visit Smile California.
Want to learn more about Medi-Cal for Yolo County residents? Please visit this page on the Yolo County website to find out more information about the program, eligibility, and services available.